Next In Our 2022 Season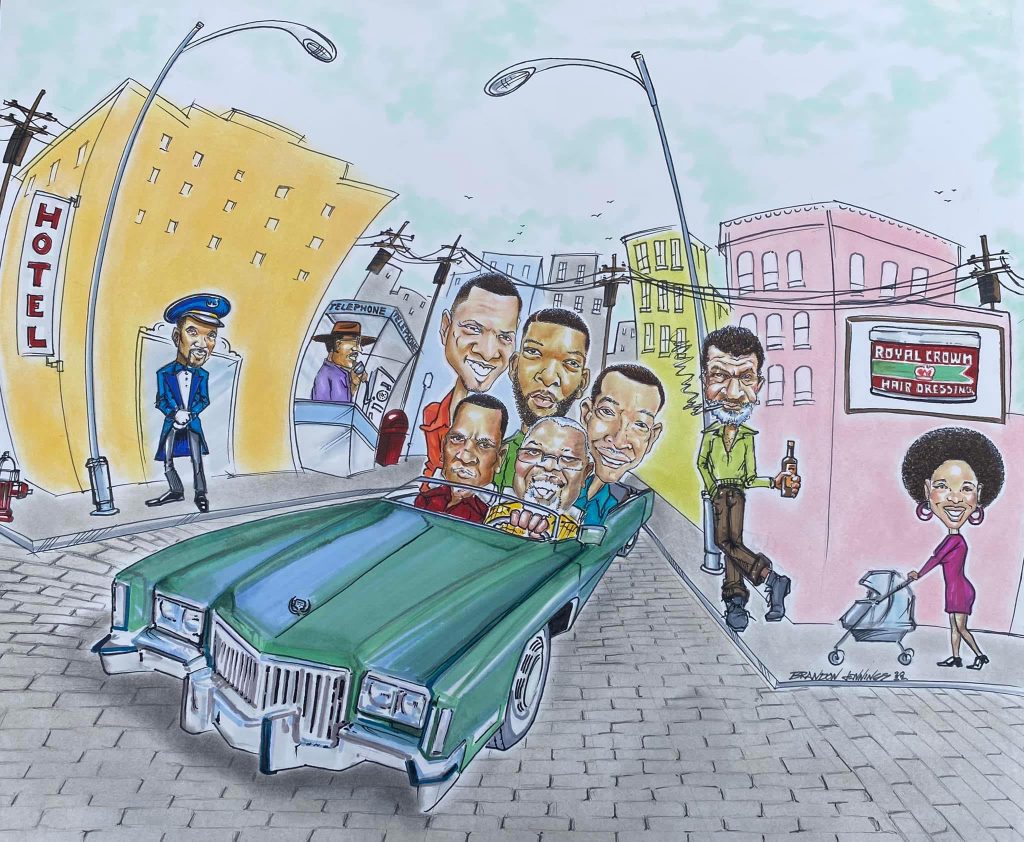 Jitney
By August Wilson
Directed by Mark Clayton Southers
An outdoor production at August Wilson House, 1727 Bedford Avenue in the Lower Hill
August 12th-September 18th, Thursday-Saturday at 8 PM, and Sunday at 5 PM
"The play dazzles…. Wilson's dialogue is poetic, filled with wit and verve and the cast is superb." – Michael Buzzelli, Burgh Vivant
Pittsburgh Playwrights Theatre Company presents August Wilson's classic drama Jitney, which depicts the lives of the drivers at a jitney cab station in the Hill District in 1977.
The production will be performed outdoors, in the back yard of August Wilson House, Wilson's childhood home in Pittsburgh's Hill District, and now revitalized as an arts center for the Hill. Jitney is co-presented with August Wilson House. In the event of inclement weather, we'll switch to an indoor location, where we are building a duplicate set.
PPTCO founder and producing artistic & executive director Mark Clayton Southers directs the production, which features Sala Udin as Becker, Jonathan Berry as Booster, Chuck Timbers as Doub, Boykin Anthony as Philmore, EIexa Hanner as Rena, Roosevelt Watts as Shealy, Richard McBride as Youngblood, Mike Traylor as Fielding, and Les Howard as Turnbo. Read the Jitney program here.
"A top-notch, well acted play full of humor, drama, and humanity" – Rick Handler, Entertainment Central
A talkback follows the August 28th performance, in which staff from the University of Pittsburgh Library System will discuss working with the August Wilson archive they acquired in 2020, particularly the material related to Jitney. The archive documents all ten of August Wilson's American Century Cycle Plays along with other unpublished writing projects and poetry. They are preparing to open the collection for research use in January 2023.
Previews: City Paper, onStage Pittsburgh, Trib, New York Times
Reviews: Entertainment Central, Burgh Vivant, onStage Pittsburgh
Audio interview (August 22): Actors Talk August
Pittsburgh Playwrights Theatre Company introduces you to the performers of Jitney
Written by Genea L. Webb
Sala Udin, Les Howard, and Jonathan Berry were thrilled when they received the call to perform August Wilson's Jitney again.
"When Mark said I could repeat the role I got very excited," said Les Howard, who is playing Turnbo. He last played the character 13 years ago when Pittsburgh Playwrights Theatre Company produced the play in its former Penn Avenue location. "Coming back to it again, you see different things and you layer it even more because you have an understanding of the work. You take what you have seen and what you understand, and you build from there. August Wilson is like a modern-day Shakespeare. His work captures slices of life from his life and that's why his plays are so successful."
The eighth in August Wilson's American Century Cycle of ten plays and set in the Hill District in 1977 in a dilapidated Jitney station, Jitney highlights the lives of the drivers at the station owned by Jim Becker. Cabs did not go into the ghettos, so residents had to rely on jitneys to get from place to place.
"This is my third time doing Jitney," explained Sala Udin, who began acting in 1968. "It's like my personal testimony with my father. We had a lot of conflict in our lives and this story reminds me of the importance of giving your father his props while you still have time because you may lose him. I never got the chance to tell my father that he was right and that I was stupid. This play is familiar territory because I still live in the Hill District where August and I grew up. We went to grade school together and I pass his birth home frequently."
In conjunction with August Wilson House, the production will be performed in the backyard of the house, 1727 Bedford Avenue in the Hill District, where August Wilson grew up. The space has been renovated and serves as an arts center for the Hill District. The August Wilson House will host its grand opening ceremony during Jitney's run. Celebrities will be in town during opening weekend, August 12-14, to enjoy the festivities. Tickets for opening weekend are $50 and $42.50 thereafter, with discounts for seniors, Hill District residents, artists, and students. In the event of inclement weather, the show will be moved to an indoor space in the Hill District. Jitney will run through September 18th.
"August Wilson was one of the few writers in Pittsburgh who knew how to articulate the Black experience for us. I'm from where he's from and I understand what he's talking about. I'm learning about my Pittsburgh ancestors through his script. He's talking about a lot of working-class people—my parents and my dad," said Elexa Hanner, who portrays Rena in Jitney. Hanner grew up in various areas throughout Pittsburgh and attended CAPA High School before attending Penn State for musical theater. She received her BFA in 2021.
Pittsburgh Playwrights Theatre Company's last production of Jitney was in 2010. Founder and producing artistic and executive director Mark Clayton Southers believes the show will reintroduce some theatergoers and introduce some spectators to the wonderful work of August Wilson.
"We are working on the cycle for a second time. and we have three plays left in the cycle. Jitney was a good fit this time," said Southers, who learned the art of playwriting under Wilson's tutelage. "We use the annual August Wilson play to fund other Pittsburgh Playwrights Theatre Company productions. It takes a budget of about $100,000—which comes from donors, foundations, and ticket sales—to do the plays. This also gives a lot of actors the opportunity to do an August Wilson play who never had the chance. We like to get out-of-state actors to give our audience new faces to look at, and give Pittsburgh actors the chance to work with different actors."
Jitney characters are: Jitney station owner Jim Becker, played by Sala Udin; Vietnam veteran Darnell (Youngblood) played by Richard McBride; Youngblood's girlfriend, Rena, portrayed by Elexa Hanner; Becker's son, Booster, played by Jonathan Berry; easygoing Doub, played by Chuck Timbers; alcoholic Fielding, played by Mike Traylor; and Boykin Anthony as hotel doorman Philmore and Roosevelt Watts as bookie Shealy.
Raw talent and bringing fresh faces to the Steel City for Pittsburgh Playwrights Theatre Company audiences to enjoy is why Southers chose Mike Traylor to play the role of Fielding in Jitney.
"Mark directed A Soldier's Play in Phoenix earlier in the year and he asked me to come do this show. It's really exciting and it's really an amazing gift to be doing August Wilson in Pittsburgh," said Traylor, who hails from Phoenix and earned his theater degree from the University of Arizona. He has performed eight of Wilson's ten Pittsburgh Cycle plays including Jitney, which he acted in 25 years ago. "I'm blessed. Who gets cast into one of August Wilson's productions in the city that he talks about and where August Wilson is from? That's just too much. It's more than I could ask for."
Lucky is the first word the comes to mind when fellow castmate Jonathan Berry thinks about how he got chosen for the role of the troubled character of Booster for a second time for Pittsburgh Playwrights Theatre Company.
"I draw on my relationship with my father for this role. My father is in his 70's now. I don't fear him physically but there is fear and respect that I have for him, and I hope to convey that respect and loving fear this time. Last time I focused on the anger that Booster has, but this time it's more real and I want to treat it according to what I have experienced. Even when my dad gets on my last nerve I still respect him," said Berry, who started acting when his mother enrolled him in an acting class at the former Point Park Playhouse. He grew up in Clairton and now lives in Penn Hills. He has done seven or eight of Wilson's plays and would like to do more in the future. "We are losing who we are as a Black culture in America. August has somehow captured it. The realness and rhythm in August Wilson's work is what Blacks can relate to. It's beautiful."
Richard McBride's love of text and language is what drew him to the role of Youngblood.
"I just finished Two Trains Running at the Pittsburgh Public Theater, and this is my first play with Pittsburgh Playwrights. Being in an August Wilson play has always been a goal of mine. I always knew that people held his work in high regard, and I wanted to be a part of that. Working with people who knew him personally amplifies the process," said McBride, who was born in Mississippi, grew up in Baltimore, and studied musical theater at Point Park University, graduating in 2011. "I see this role as a challenge, and I welcome that. It's a gift to be able to do August Wilson."
Fresh off his role as Frank Bolden in Pittsburgh Playwrights Theatre Company's production of The Double V, Boykin Anthony is glad to be returning to the stage as Philmore.
"This is my first August Wilson play. My daughter (who serves as assistant stage manager in Jitney) did August Wilson's Piano Lesson when she was seven years old. I'm excited to be here and I'm glad to finally be here. I'm thankful that Mark believed in my talent enough to put me in this. As a youth, I didn't know about August Wilson. I started acting with Kuntu Repertory Theater and learned how Dr. Vernell Lillie and Rob Penny created Kuntu, and I found out about August Wilson's work. August took a piece of his home—what the Hill District meant to him and what jitneying meant to Pittsburgh. To have that represented throughout the world, that's amazing," explained Anthony, who grew up in Wilkinsburg, lived in Larimer for a time, and currently resides in Highland Park. "I love that Mark and Pittsburgh Playwrights put on the ten Cycle plays. It's something that each generation can find inspiration in."
August Wilson's storytelling and his gentle manner is why Chuck Timbers jumped at the chance to perform in Jitney.
"The places August Wilson talks about in his work; I grew up in. I remember him, as a kid I'd see him walking to the barber shop. I didn't know history was being made. I got the pleasure of meeting him when I did Ma Rainey's Black Bottom, he came to see it and he invited us to New York to see it. I love August Wilson's work and Mark has given us the opportunity to do our craft without having to leave the city. I love the stories August Wilson tells and the meaning behind them. I thank God that he made August Wilson." said Timbers, who grew up in the Hill District, now lives in Beltzhoover, and has been acting since 1986. He performed Wilson's Ma Rainey's Black Bottom four times. "History is being made here in Pittsburgh."
Savior Samuel
Savior Samuel, by Mark Clayton Southers, was selected to be part of the Main Stage Performance Series of the National Black Theatre Festival! We will head down to North Carolina for the August 1-6 Festival.
The total cost to do the festival is $20,000. We have $8,000. We need $12,000. Won't you help us get there? Our artists deserve a living wage while they make history!!
Learn more about our 2019 world premiere production of Savior Samuel in Pittsburgh, including production photos!
Cyril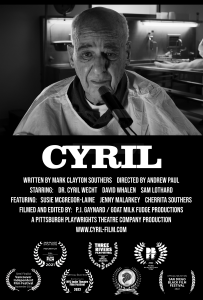 A Filmed Play By Mark Clayton Southers
Directed by Andrew Paul
Our filmed adaptation of Cyril premiered at the Three Rivers Film Festival on November 12th 2021!
World-renowned forensic pathologist Dr. Cyril Wecht plays himself in this film, offering detailed and contrarian insights on some of America's most brutal and provocative cases, as he's interviewed for a documentary. As he presents his often-controversial views on cases ranging from the JFK assassination to the OJ Simpson case to JonBenet Ramsey's murder, it's the morning after George Floyd's murder, and behind the camera, long-standing disagreements between the conservative white interviewer and liberal Black cameraman threaten to boil over.
Read more about Cyril and watch the trailer here.
Starring:
Dr. Cyril Wecht
David Whalen
Sam Lothard
Featuring:
Susie McGregor-Laine, Jenny Malarkey & Cherrita Southers
Filmed and Edited by:
P.J. Gaynard / Goat Milk Fudge Productions
Applications for Ground Up Theatre Training are Open!
For 17 years Pittsburgh Playwrights Theater Company has trained people on and behind the stage. Artists sought us out to help them start their careers because they saw people like themselves here. We knew our method of giving individual attention while expecting accountability fostered growth, but we were always too busy to establish a formal training program, until now. With the help of the RK Mellon Foundation, we are proud to announce the establishment of the Ground Up Theatre Training program. We've assessed the regional theatre environment, and determined that our training will focus on:
Sound Design for Stage
The Art of Lighting Design
Costume Design and Assistance
Stage Management
Scenic Design and Construction
Stage Combat
Makeup Design and Application
"This is an excellent educational and enlightening experience. Thank you!" – Sharon Simpson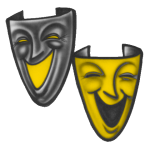 "This is the best idea ever!! Thank you!!!" – Mia Jennings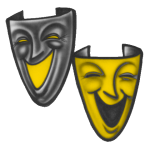 Pittsburgh Playwrights Theatre Company thanks the following for supporting our season of plays and special projects:
Mid Atlantic Arts Regional Resilience Fund
Hillman Foundation
Allegheny Regional Asset District
Bloomberg Philanthropies
The Heinz Endowments
Advancing Black Arts in Pittsburgh
The Opportunity Fund
Pennsylvania Council on the Arts
The Pittsburgh Foundation
Richard King Mellon Foundation
Eden Hall Foundation
Questions? Email us at contactpptco@pghplaywrights.org
Mailing address: 3400 Milwaukee St Rear, Suite #1, Pittsburgh, PA 15219
Follow Us on Social Media @pghplaywrights
Jitney artwork by Brandon Jennings