Pittsburgh Playwrights Theatre is pleased to announce that we will present our 17th season online (with an in-person option also available for certain productions).
Each filmed production will be available for purchase online. Two shows will also offer in-person tickets (if conditions at production time permit).
Online tickets for each show are $25, and a full season online subscription to all five plays is $99. You only need to purchase one ticket per household. Specific dates and details on in-person tickets will be announced later. You can donate now to support our new season. Read more about how our online season will work.
Our 2020-2021 Virtual Theatre Season
November 2020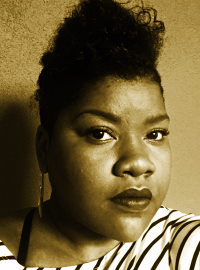 hypersensitive
Written by and starring Vanessa German
Directed by Ashley Southers
A love poem for strange Black Girls, fat Black Girls, Winged Black Girls, the Missing Black Girls, the Black Girls who rode skateboards to school, Black Girls whose eyebrows were never on Fleek, Black Girls who dig aloneness and Black Girls who do magic. Online ticketing and season subscriptions available now. In-person ticketing to be announced soon.

December 2020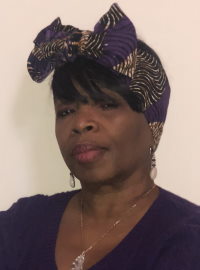 Ubuntu Holiday
By Kim El
Directed by Mils James
Ubuntu in the Xhosa culture in Africa roughly translates to "I am who I am because we are who we are." This comedy focuses on two African-American families. One embraces the traditions of Christmas and the other is exploring their newfound African customs of Kwanzaa. A video of our popular December 2014 production. Individual tickets on sale November 2020.

February 2021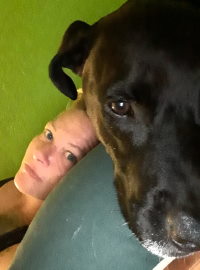 Grist From The Mill: 1902
By Lissa Brennan
Directed by Jeffrey Carpenter
In one year in the early part of the 20th century, the deaths of 196 men in one Southwestern Pennsylvania steel mill were the result of workplace accidents. This is the story of one that wasn't. The first of a trilogy of storytelling pieces inspired by dark folklore and murder ballads, in which the steel mills of Southwestern Pennsylvania play a pivotal role. Individual tickets on sale December 2020.

March 2021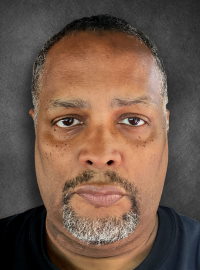 Cyril
Written and Directed
By Mark Clayton Southers
When the newly-formed Forensic Science Channel interviews Forensic Pathologist Dr. Cyril Wecht, not only does he provide detailed insight into some of America's most brutal and provocative cases, but new information emerges centered around murders that very rarely if ever make the headlines. Individual tickets on sale January 2021.

May 2021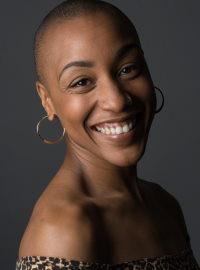 Viva:BLACK [Volume 1]
By Vie Boheme
Directed by Monteze Freeland
Viva:BLACK [Volume 1] is an evening of song, dance, poetry and performance art thematically presented through a series of vignettes. The show aims to sift the elusiveness of Black Girl Magic. It is historically charged, reflective of today's social political landscape and candidly shared. Individual online tickets on sale March 2021. In-person ticketing to be announced in May 2021.

Artist Assistance Fund Distributes Grants
Pittsburgh Playwrights Theatre Company has established an Artist Assistance Fund to distribute donations to our family of artists who have worked with Playwrights and are facing new needs. The fund distributed its second round of grants in July 2020, and will begin accepting applications again this winter. If you'd like to support the fund with a donation, please see our Donations page. Thanks to all the donors for this special fund!
An Online August Wilson Birthday Discussion
Hosted by Mark Clayton Southers, Producing Artistic Director
& Monteze Freeland, Producing Artistic Associate
Featuring four Broadway actors who have graced our stage
Watch the April 27th 2020 recording above, or view it on Facebook.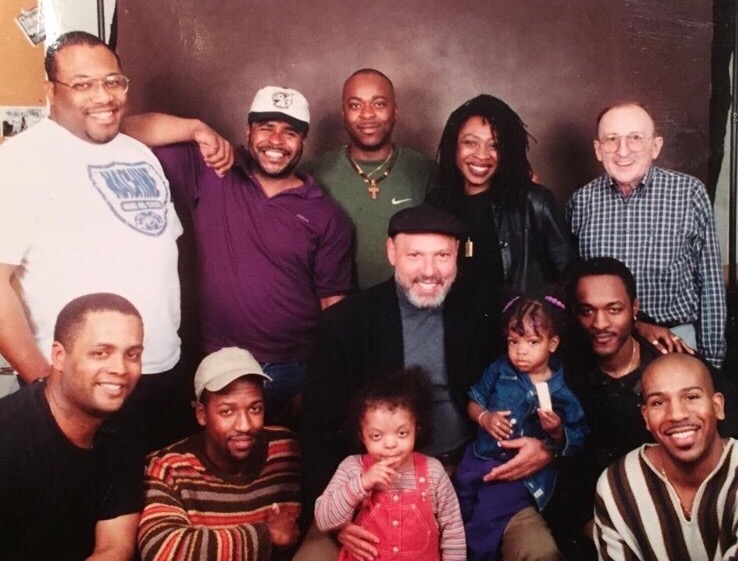 With: Sala Udin, Rita Gregory, Chrystal Bates, Kevin Brown, Jonathan Berry, Kim El, Chuck Timbers, Candace Walker, Eugene Lee, Sam Lothard, Alan Bomar Jones, Bryant Bently, Stephen McKinley Henderson, Cheryl El-Walker, Les Howard, Karla Payne, Montae Russell, Rico Parker, Ben Cain, Anthony Chisholm, Wali Jamal & Vanessa German.
A discussion about Mr. Wilson, personal memories and his impact on the careers of these noted Wilsonian actors.
---
Pittsburgh Playwrights Theatre Announces Grants to Local Playwrights
[Note on March 23, 2020: Due to the current pandemic, various readings and productions listed below have been postponed. Please check with the individual presenters for details.]
Pittsburgh (February 17, 2020) — The Executive Board of the Pittsburgh Playwrights Theatre Company and its Founder and Producing Artistic Director Mark Clayton Southers are proud to announce that they are presenting $10,000 in grants to nine local playwrights to assist them in their current playwriting projects, as well as to support one new production of an existing work.
PPTCO's performance space is currently being remodeled, and delays in this process have led us to postpone our planned Spring 2020 production, which would have closed our sixteenth season. Instead, PPTCO has decided to offer these grants to encourage and support local playwrights.
After very successful productions of August Wilson's Gem of the Ocean and LeLand Gantt's Rhapsody in Black, Mr. Southers made the decision to move our 2019-2020 season's third and final play, Dr. Kyle Bostian's world premiere Pyramid Builders, to open our 2020-2021 season this fall.
Board President Dr. Michael Ramsay said, "It is our hope that these grants to local playwrights help them in honing their scripts through readings and productions."
These are the nine playwrights who have received $1000 grants:
1. Ty Greenwood, for his play "Death Dream".
To be performed at Kelly-Strayhorn's Alloy Studios on April 3rd, 2020. "Jabari has two voices inside his head, Ebony & Ivory. These voices are his conscience, so he says. We journey through various depths of Jabari's mind as he recounts traumatic experiences in his life." More info.
2. Kimberly C. Ellis, Ph.D., for her play "AfroRoma: A Love Story".
Work in progress. "A Pan-African love and travel narrative and romantic, musical comedy about an African-American woman who travels to Europe to explore the African Diaspora and finds both romance and a sisterhood of goddesses."
3. Lissa Brennan, for part 2 of her "Grist From The Mill" trilogy, "1943".
Premieres at Carnegie Stage on April 24th and 25th. A storytelling work in which in the steel mills of Southwestern Pennsylvania play a pivotal role, inspired by the murder ballads of Irish folk tradition and informed by regional history. Tickets and info.
4. Sharon Flake, for her play "The Skin I'm In".
To be performed May 1st-10th 2020 at Alumni Theater Company. Sharon G. Flake adapts her acclaimed first novel "The Skin I'm In", published in 2000 by Hyperion Books. It depicts the story of seventh-grader Maleeka Madison who has low self-esteem because of her dark skin color. More info.
5. Jamaica Johnson, for her play "Untitled".
Work in progress. "The endeavor to survive is a constant battle between black youth and society. The everyday life of black teens in America almost seems like a drama itself. Death, broken homes, pressure of society, stereotypes, racism, colorism and much and the everyday lives of black teens are painted through dance, spoken word, song and theatre."
6. Kyle Bostian, for his play "Pyramid Builders".
To be produced in Fall 2020 by Pittsburgh Playwrights Theatre Company. "Ancient myths. Modern agriculture. Tribalism. War. Climate change. White supremacy. In 2012 and 2032, two diverse sets of characters experience the impact of these things on their lives in an exploration of the rise — and fall? — of civilization."
7. Alumni Theater Company, for the ATC New Works Showcase.
To be performed March 6-7, 2020 at Alumni Theater Company. Excerpts of new works created by the ATC Professional Ensemble. More info.
8. Judy Meiksin, for her play "Seeking Transparency".
Work in progress. "A gifted young woman who believes she has no chances in life reinvents herself as she is professionally groomed for the field of science by an unscrupulous professor."
9. Deonna Dykes for her play "Black History Month: A Homage to our Ancestors".
To be performed February 29 and March 1 2020. "Four teens explore the nature of their ancestry through a series of poems and monologues. They grow to appreciate their history and pay homage to their fallen ancestors." Tickets and info.
10. In addition, the August Wilson Society received $1000 to support its production of August Wilson's "How I Learned What I Learned" at the August Wilson Center on March 13, 2020 at 8 PM.
Written and originally performed by August Wilson himself in 2003, "How I Learned What I Learned" is the autobiographical story of a young black artist's journey through the hardships of growing up in the Hill District, ultimately leading to his success as a writer. Tickets and info.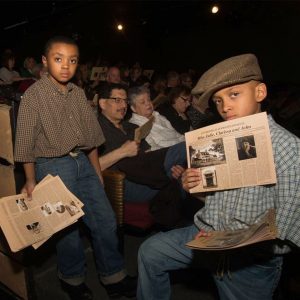 Pittsburgh Playwrights Theatre Company is committed to developing and showcasing the works of local playwrights; from accomplished masters like August Wilson and George S. Kaufman to promising new talents.
Our productions are also supported by: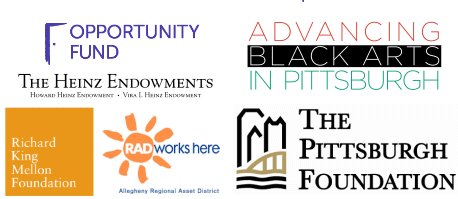 Vie Boheme photo by Bill Cameron Photography