Coming Up at Pittsburgh Playwrights Theatre
Check out this Pittsburgh Post-Gazette article about our future plans! And read Tony Norman's article on Next Pittsburgh.
Pittsburgh Playwrights Theatre was recognized as one of Pittsburgh's Cultural Treasures! Read more in this in-depth article (PDF)!
Pittsburgh Playwrights names theater for actor Carter Redwood!
Applications for Ground Up Theatre Training are Open!
For 17 years Pittsburgh Playwrights Theater Company has trained people on and behind the stage. Artists sought us out to help them start their careers because they saw people like themselves here. We knew our method of giving individual attention while expecting accountability fostered growth, but we were always too busy to establish a formal training program, until now. With the help of the RK Mellon Foundation, we are proud to announce the establishment of the Ground Up Theatre Training program. We've assessed the regional theatre environment, and determined that our training will focus on:
Sound Design for Stage
The Art of Lighting Design
Costume Design and Assistance
Stage Management
Scenic Design and Construction
Stage Combat
Makeup Design and Application
"This is an excellent educational and enlightening experience. Thank you!" – Sharon Simpson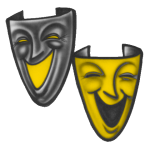 "This is the best idea ever!! Thank you!!!" – Mia Jennings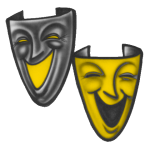 Pittsburgh Playwrights Theatre Company thanks the following for supporting our season of plays and special projects:
Mid Atlantic Arts Regional Resilience Fund
Hillman Foundation
Allegheny Regional Asset District
Bloomberg Philanthropies
The Heinz Endowments
Advancing Black Arts in Pittsburgh
The Opportunity Fund
Pennsylvania Council on the Arts
The Pittsburgh Foundation
Richard King Mellon Foundation
Eden Hall Foundation
Questions? Email us at contactpptco@pghplaywrights.org
Mailing address: 3400 Milwaukee St Rear, Suite #1, Pittsburgh, PA 15219
Follow Us on Social Media @pghplaywrights
Jitney artwork by Brandon Jennings